alright guys time for me to show off some stuff i threw together the other day...
i present to you
the lobbas!:
[img]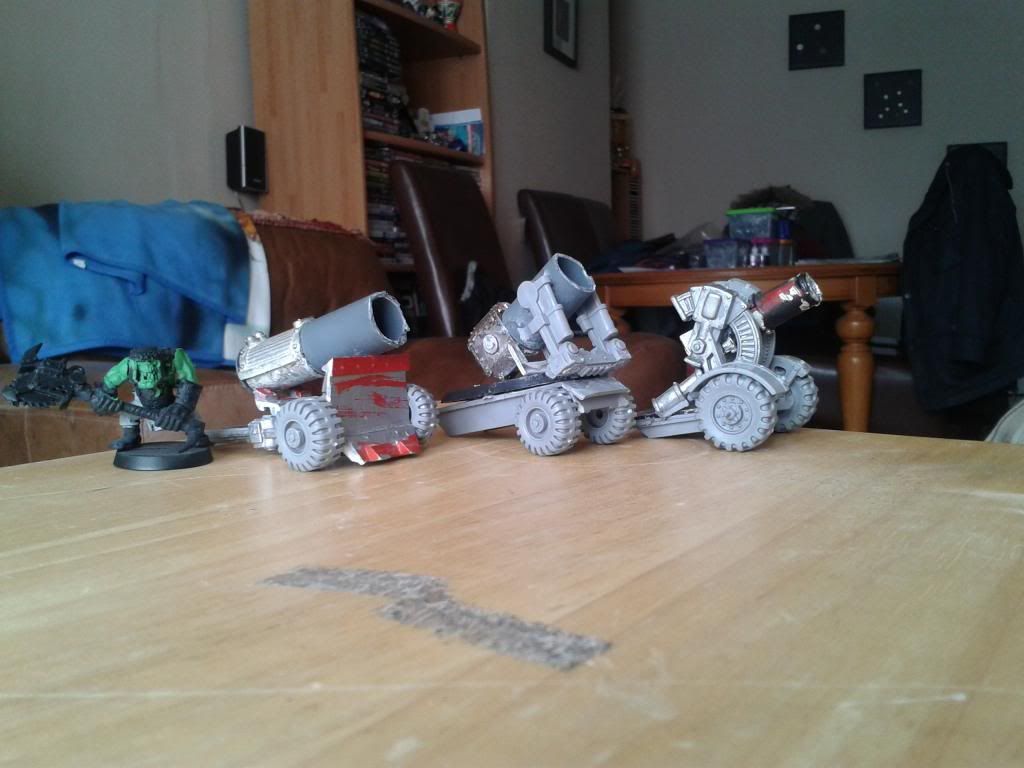 [/img]
made out of spare bits, some spare wheels and a plastic till roll, there guns can also be used to represent kannons as well, even got a barry in show you their size.
they may see some paint during the week.
more to come...
cookie101
40K: Orks and Chaos Space Marines

standard deffwing tactic: rush fast and hit like a runaway freight train with a rocket booster on the last carriage...
remember kids, never trust an ork who shows his teeth